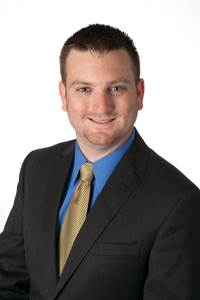 I currently lead the US threat and vulnerability analysis efforts at NTT Com Security, one of the largest security consulting organizations in the world.
I have more than 17 years of security experience, and have been with NTT Com Security for over 14 years with experience in the Security Operation Center, developing and supporting a managed email security service, and implementing security solutions before moving on to start the US ethical hacking team and GRC practices. I have coordinated and conducted numerous large-scale, multi-discipline penetration tests and PCI assessments for NTT Com Security's global clients.
As part of NTT Com Security's threat intelligence capabilities, I follow the latest tactics and techniques of attackers, coordinates NTT Com Security's vulnerability identification and disclosure activities, and help educate NTT Com Security's clients, clients from various other NTT operating companies, and the public on how to address strategic information security risks.
I have presented at RSA Conference, Infosec World, the ISSA International Conference, Computerworld Expo, and at United States Secret Service Electronic Crimes Task Force meetings. I have also assisted with a presentation at Black Hat Briefings USA. My commentary has been featured in television and print information security news, including CBS Evening News, NBC News, CNN Money, USA Today, CSO Magazine, Secure Computing Magazine, Network Computing Magazine, and CRN.